The most important question is: Who broke the economy?
The best evidence is that this is more the doing of a big and intrusive government than it is Wall Street.
But dishonest leftist progressives are desperate not to be blamed for the mess they did so much to help create. If voters swallow this dishonest spin, more progressives will be elected and the economic suffering will be prolonged.
How long must Americans suffer before they get wise to the failure of big-government liberal policy? If we want less government corruption, we need to work for a smaller government.
It is foolish to expect a party that is so vehemently anti-business to have a clue about how to encourage business. It is foolish to expect people as dishonest as many of those on the far left to admit their own culpability.
It is insanity to suggest raising taxes on anyone in a soft economy. If the GOP really wanted to sabotage the economy they would do exactly what Barack Obama is asking. The Barack Obama presidency will go down in history as a huge economic failure.
Perhaps some of these protesters can read and comprehend signs.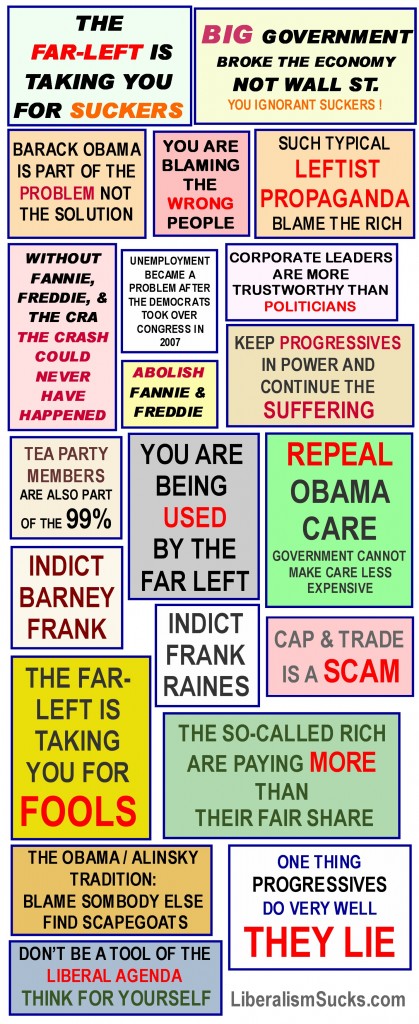 3 Responses to "HOW DO YOU TELL A CROWD OF PROTESTERS THAT THEY ARE BEING PLAYED FOR FOOLS?"