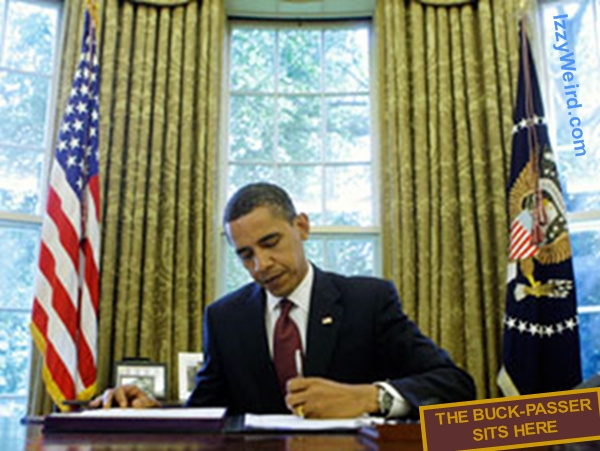 This is what Obama says caused America do be downgraded by Standard & Poor's.
The "Buck Passer in Chief" once again illustrates his dishonesty and his typical liberal cowardice.  Liberals are desperate to avoid any blame for the current economic conditions, even though they are to a large degree responsible.
This is what liberals are about:
1) Unabashed dishonesty in support of their cause
2) Always attempting to blame others for the consequences of their disastrous policies
3) Total inability to take responsibility for their actions
4) Promoting policy that is anti-growth, anti-business, and anti-employment
How long must America suffer before throwing these leftist bums out?
Will the Democrats ever abandon their liberal/progressive "religion" in favor of honest, intelligent, rational, and logical thought?  (I had to laugh as I typed that.)
2 Responses to "Obama: "The congress took too long to raise the debt ceiling"."